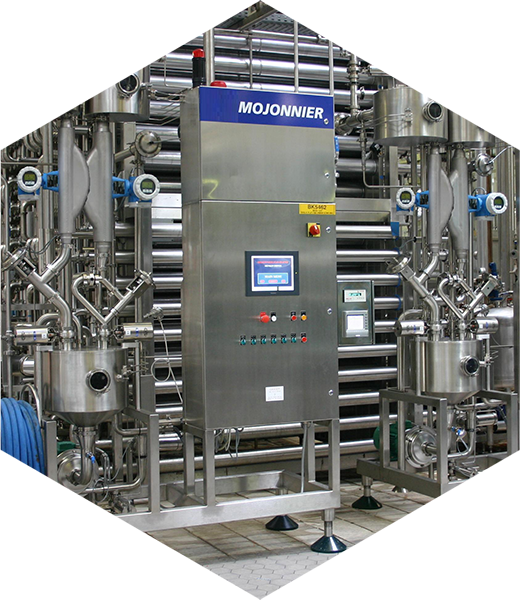 The soft drink industry standard
When Mojonnier launched its Carbo-Cooler® line of soft drink processors in 1940 it created an industry standard that still stands. Over the years, the company has added other equipment to its leading lineup for the soft drink processing industry.
Mojonnier equipment has been in use for decades with such clients as Pepsi-Cola, Coca-Cola, Vernors, Mountain Dew and Fanta. Upgrades and improvements have made them even more efficient and productive to meet increasing demand and production standards.
Mojonnier continues to manufacture soft drink processing systems, replacement kits and replacement parts. It also provides a variety of services to the industry, including audits, maintenance and upgrades.
Components and parts
Mojonnier manufactures and supports a complete line of soft drink processing equipment, including:
Services
Our trained and experienced beverage service technicians can provide a variety of services:
Troubleshooting analysis to correct any beverage process system issue you may be having.
Comprehensive audit services if you are planning an expansion or changes to your CSD deaeration, blending, cooling or carbonation systems.
Detailed preventive maintenance plans and programs for your Mojonnier equipment.
The most detailed soft drink process on-site training program available in the beverage industry, customized to your plant-specific equipment configuration.
Project management services for beverage process and refrigeration applications.
Contact us for a proposal today.