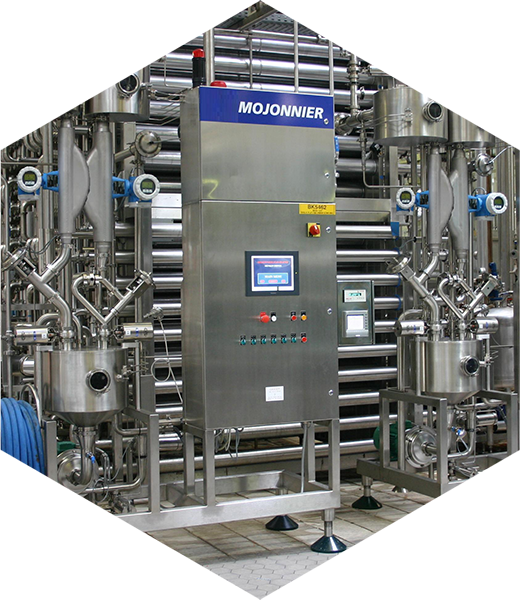 Comprehensive customer service
We pride ourselves on being responsive to our customers' needs and goals through personal and direct customer service. We will be your single source supplier for all of your needs to minimize your downtime and increase revenue.
Mojonnier team members have decades of experience in the beverage processing industry. Our worldwide customers can be assured they are getting expert technical resource providers.
Our trained and experienced beverage service technicians can provide:
Troubleshooting analysis to correct any beverage process system issue you may be having.
Comprehensive audit services if you are planning expansion or changes to your deaeration, blending, cooling, or carbonation systems.
Detailed preventive maintenance plans and programs for your Mojonnier equipment.
The most detailed soft drink process on-site training program available in the beverage industry, customized to your plant-specific equipment configuration.
Project management services for beverage process and refrigeration applications.