Mix Processor:
Meter-based mix processors designed to produce carbonated beverages metering syrup, deaerated water and CO2. The mix product is cooled by a plate heat exchanger with glycol. Finished mix product can also bypass the blender portion of the mix processor and be chilled and carbonated. Instruments, automatic valves and controls with electronic processors, adjust the parameters according with selected recipe. The mix product is delivered to a filler via transfer pump that is tuned with the filler. Includes remote technical support functionality.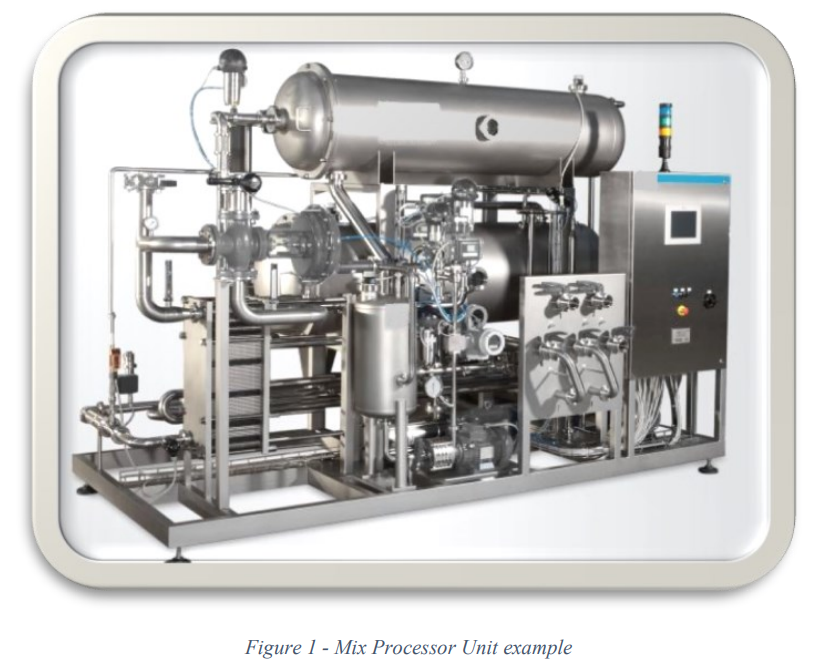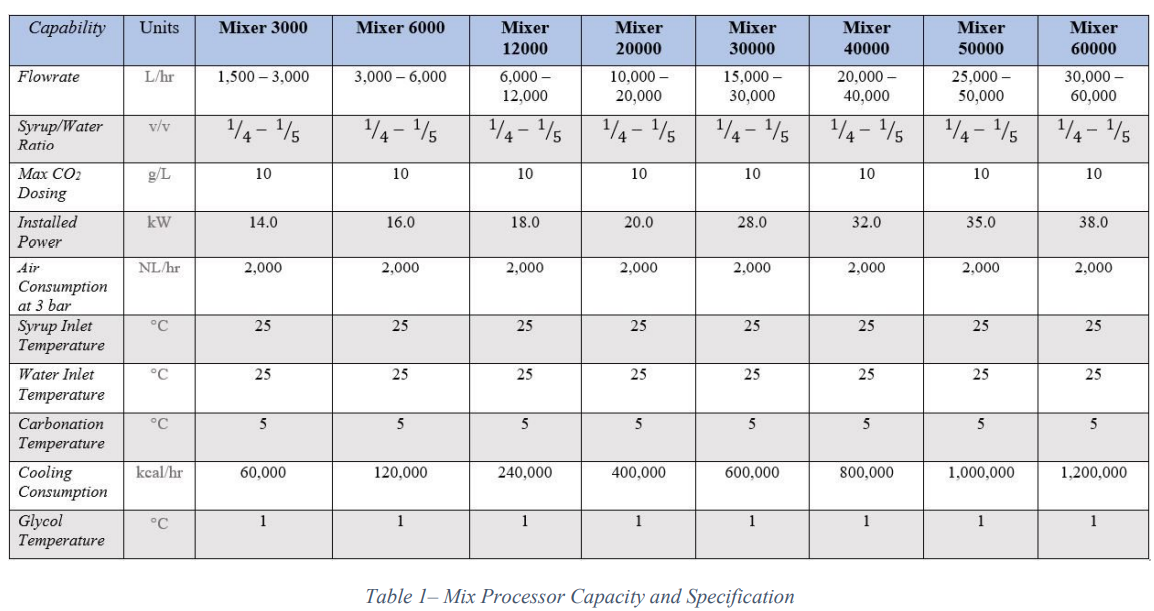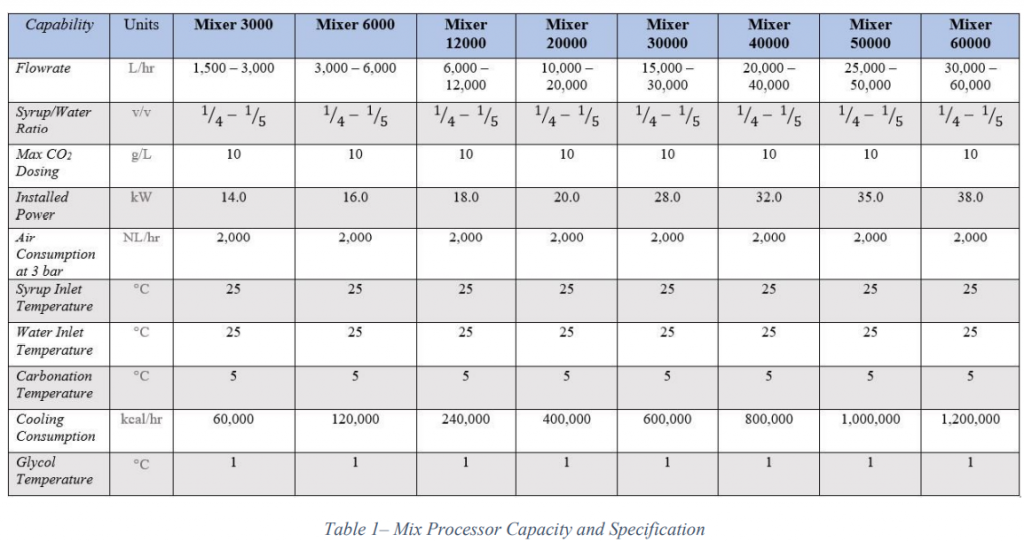 Syrup Rooms:
Complete customizable syrup room solutions to meet product and ingredient mixing needs. Available sub-systems and components include:
Batch and/or continuous sugar dissolvers
Sugar syrup filtration
Flash Pasteurizers
Deaeration units and homogenizers
Tanks & piping
Controls including remote technical support functionality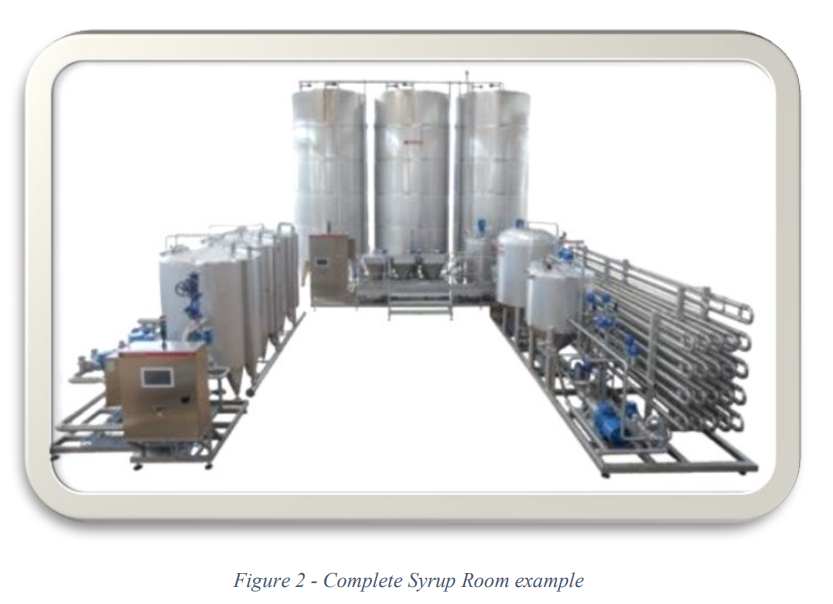 Flash Pasteurizers:
Flash pasteurizer units are designed to eliminate microorganisms and enzymes to preserve product characteristics. Units have:
High thermal exchange coefficient
Low fouling factor
Easy to clean and maintain.
Controls including remote technical support functionality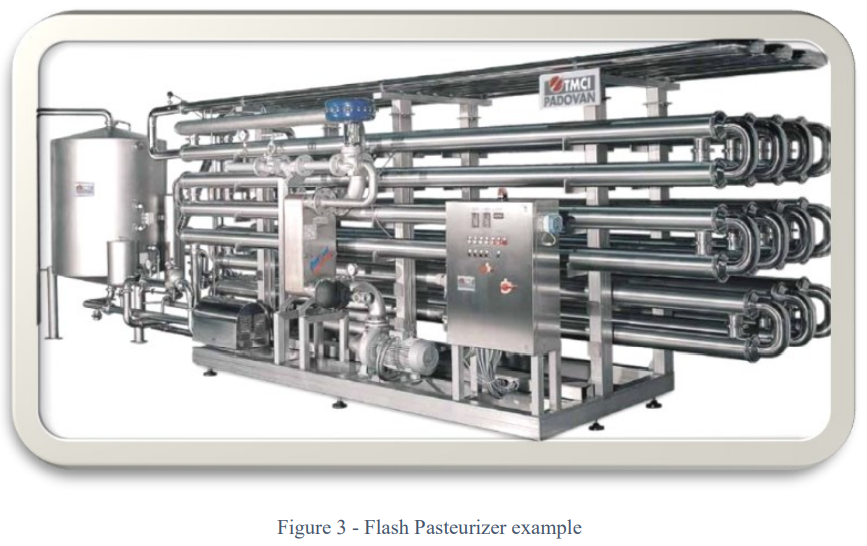 Tunnel Pasteurizers:
Main features of Tunnel Pasteurizers
The tunnel units are designed to ensure suitable thermal treatment to products of various sizes and package
types.
Monoblock structure design for small systems and modular structure design for larger systems
Tunnels can be used to pasteurize beer, wine, juices, and lightly carbonated beverages
The system structures contain the process basins and distributing piping, which is made of stainless steel
The system is available in single deck or multi deck
Registration Valves, heat exchangers, circulating pumps and motors are installed on the exterior of
the tunnel to make maintenance of the system easier
Controls including remote technical support functionality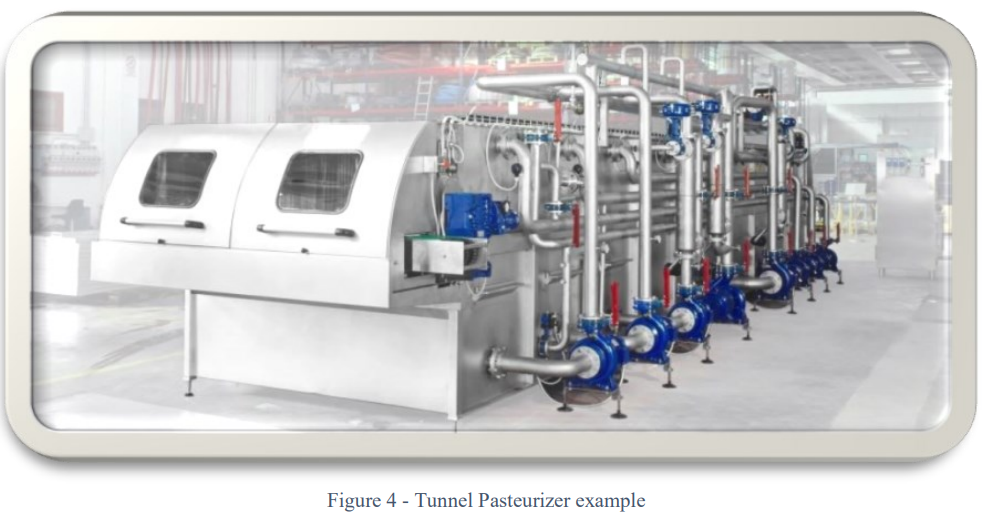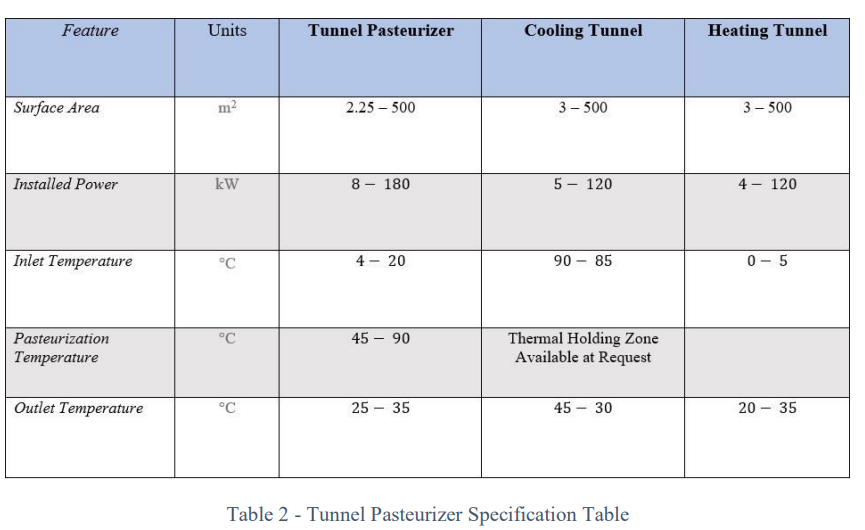 Sugar Dissolvers: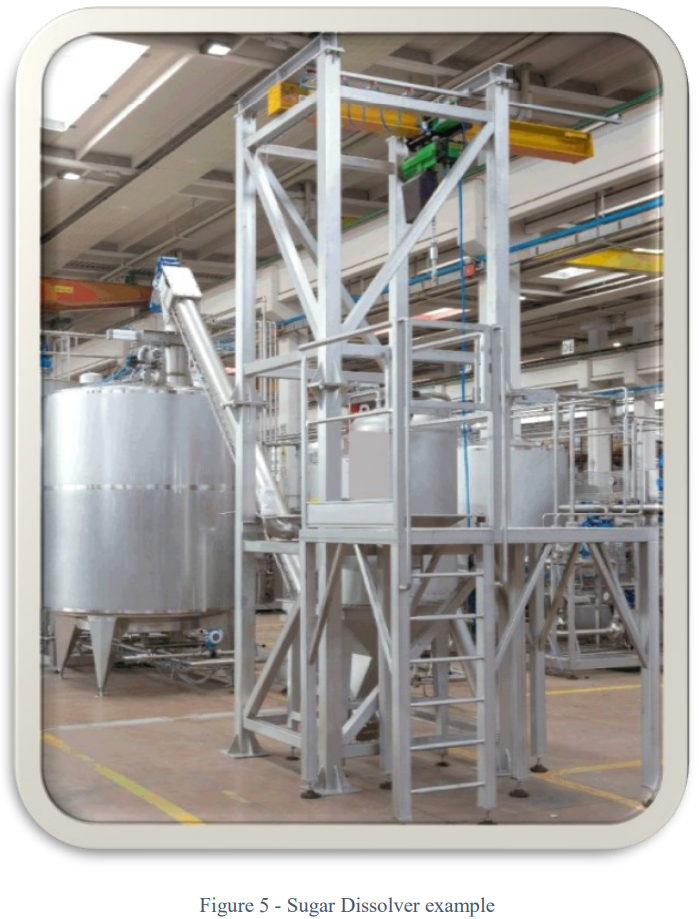 Main features of Sugar Dissolvers
A sugar dissolver system main function is a comprehensive solution to empty big bags of sugar and
then dissolve, filter and cool to produce a sugar syrup.
System Includes:
Big bag emptying station
Screw-elevator conveyor
Sugar dissolving tank
Sugar syrup heater
Sugar syrup filter
Sugar syrup cooler